Welcome to Bedford Skating Club!
Bedford Skating Club provides the highest quality programs in a welcoming environment to everyone who want to skate: promoting fitness and a life-long passion for our sport.
Come Skate with us!
AGM 2017
BSC's 2016/2017 season AGM will be held on Tuesday, June 6 from 7-8pm at Sobeys Larry Uteck. All members are welcome to attend.
SPRING 2017 CLINIC
Registration now open under the "Registration" tab
Bedford Skating Club is proud to offer a training opportunity with Ben Ferreira, National and World Team Member, Dartfish Certified Technologist, and NCCP 3 Certified Coach, and Jadene Ferreira, NCCP Level 3 Certified Coach and renowned figure skating choreographer.
Open to all STARSkate & Competitive skaters and coaches.
Seminars are part of the Skating Success™ Master Class Series and include: Edge Mastery and Vault Master Class.
Saturday, May 20, 2017 – Edge Mastery 10am-6pm
Sunday, May 21, 2017 – Vault Mastery 9am-5pm
Newport & District Rink (about 30 minutes outside of Halifax)
*each day will consist of 8hrs of instruction with the exact groupings and schedule TBC
Skaters: $250/2 days; $150/1 day
Coaches: $75/2 days; $50/1 day
Skaters will need to indicate their highest jump landed and their competition level for the 2017/2018 season.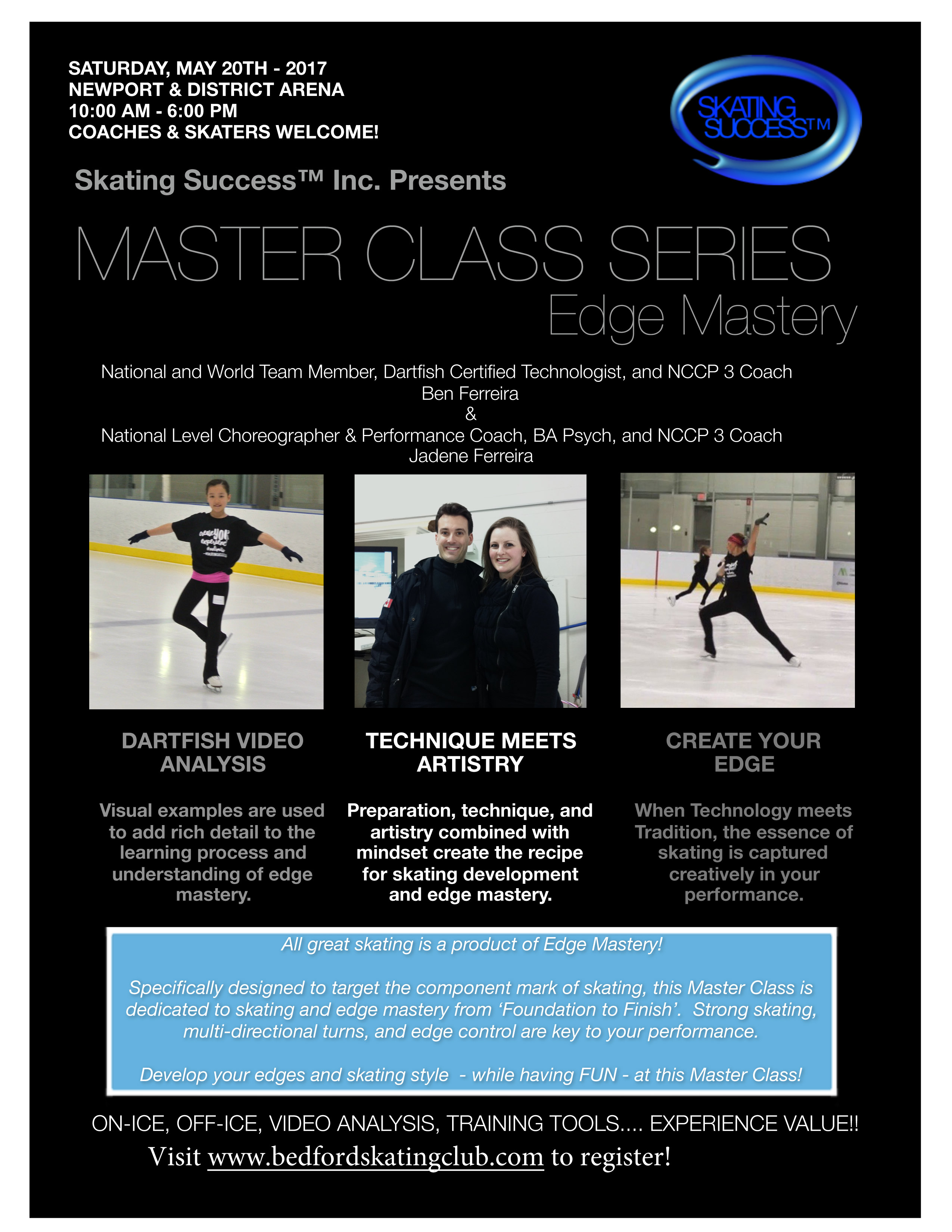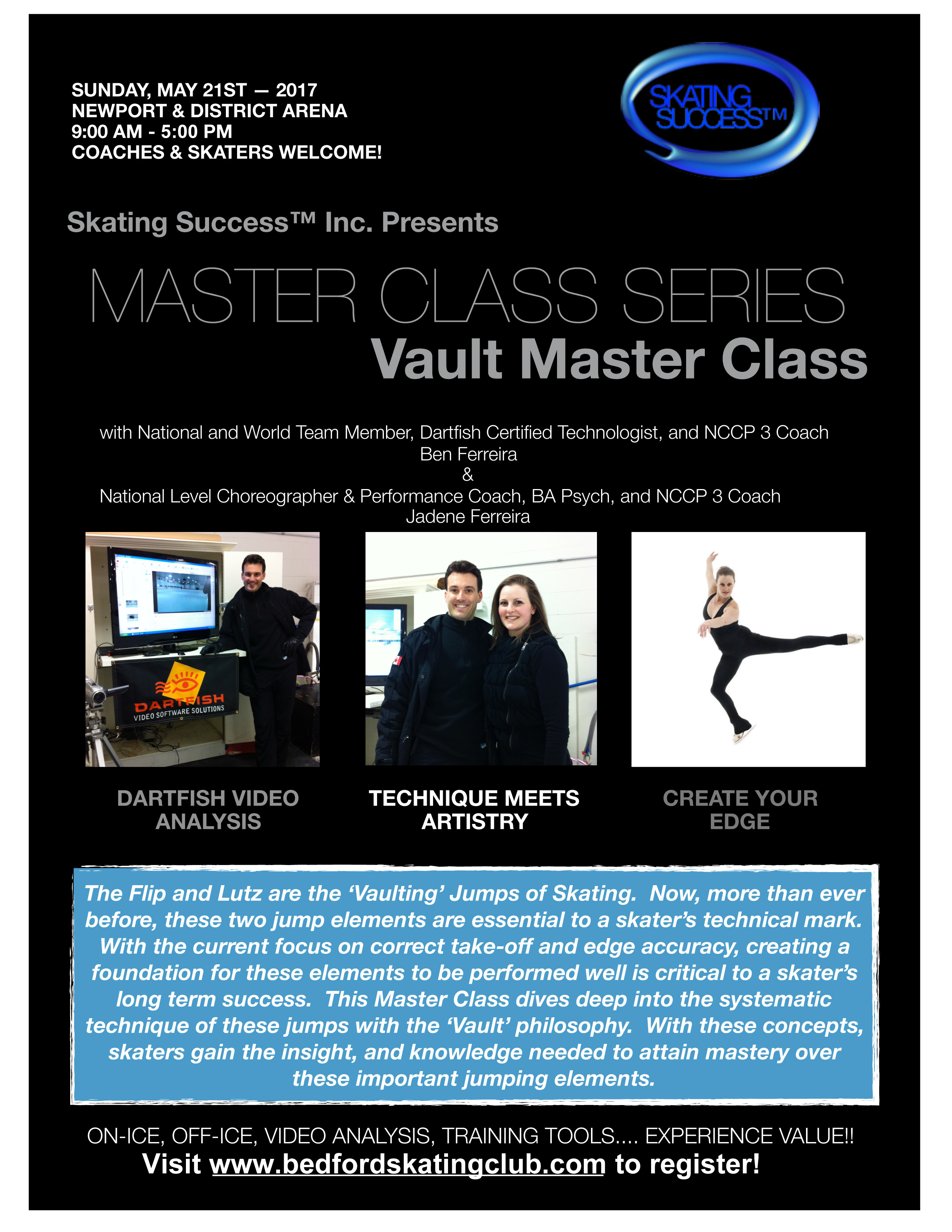 *Click poster to link to large format
Registration is first come first serve so register early to avoid disappointment

All sessions will be held at the LeBrun Arena

StarSkate, StarSkate Development and Metro Masters start in September 2017 and go to the end of March 2018

CanSkate starts in October 2017 and goes to mid March 2018

Payment can be made in cash, cheque or credit card (Visa, Visa Debit and MasterCard)