Spring Clinic 2019
Bedford Skating Club is excited to welcome Ben & Jadene Ferreira for a 2 day clinic on May 11 & 12, 2019. The clinics are part of the Skating Success™ Master Class Series and include: SNAP & Choreography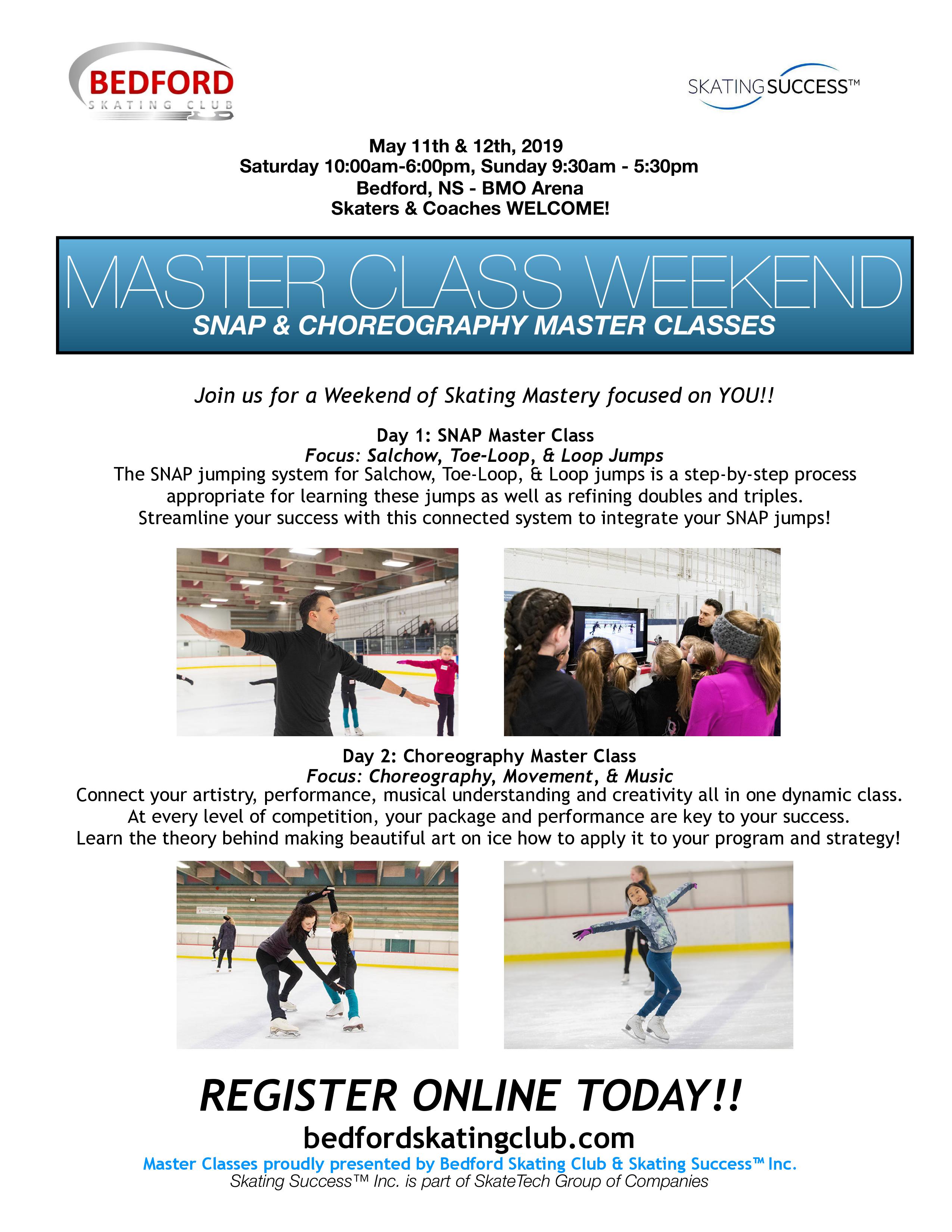 Spring Clinic 2018
Bedford Skating Club is excited to welcome Ben & Jadene Ferreira for a 2 day clinic on May 12 & 13, 2018. The clinics are part of the Skating Success™ Master Class Series and include: Axel Master Class & Spin2Win Master Class
Axel Master Class
The Axel is one of the most important jumps in figure skating. Whether you are just learning a single or working on a double or triple, the axel technique, consistency and mental training are all vital to your success.
This full day Skating Success™ Master Class includes on and off ice components including neuromuscular skill breakdown, Dartfish Video software analysis for immediate feedback and learning, off-ice training for increased elevation, pattern preparation, and the 6 Position Process. From the 'Choreographers' Corner' explore the use of transitions and patterns to enhance your performance.

Build your skills and confidence and have fun while you are doing it!

True success is a Journey - one that is unique to each Skater and Coach attending. If it's a new technique, a landed jump, or a connection with another person that you didn't know before, these Master Classes will become a regular part of your training season that you will look forward to year after year.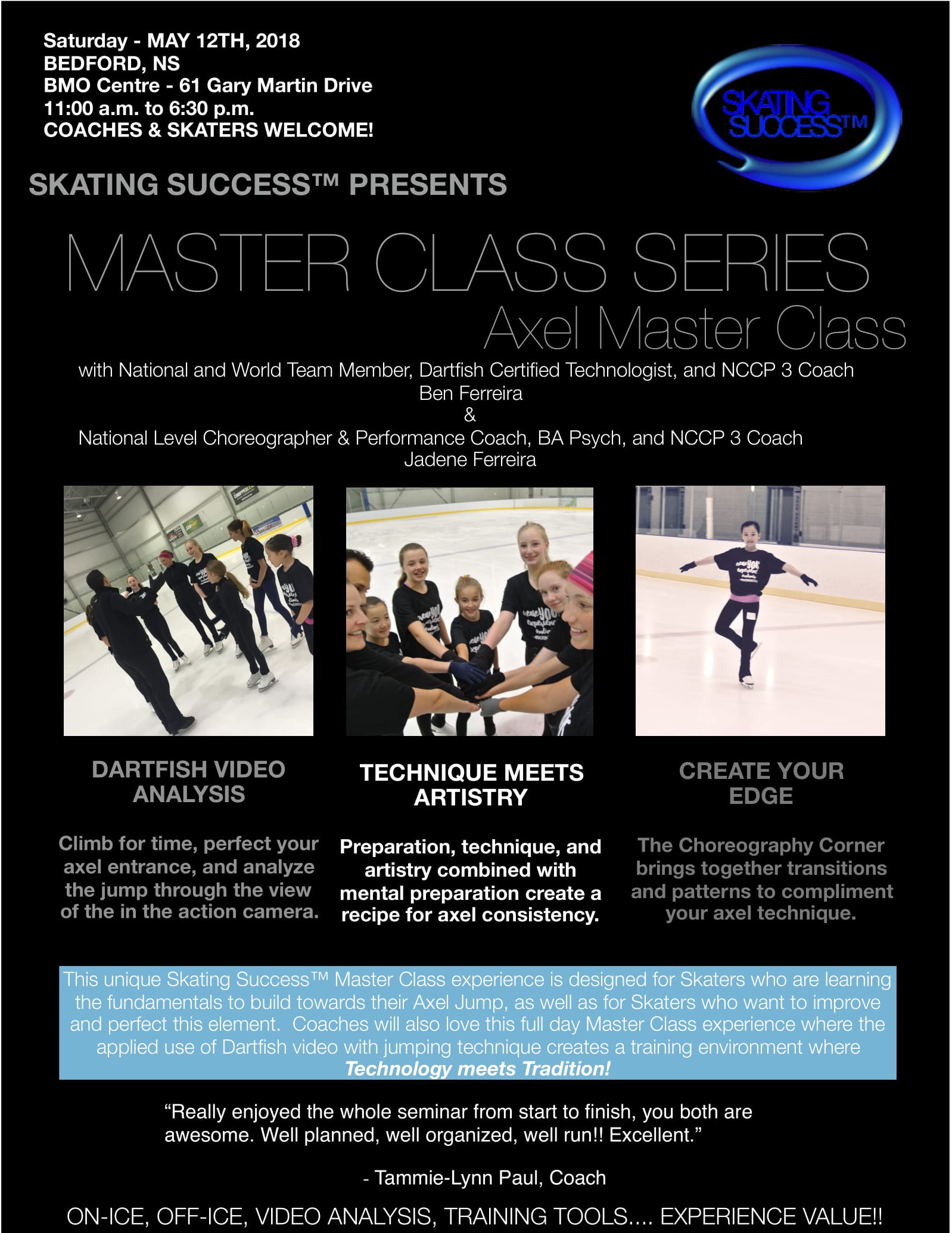 Spin2Win Master Class
Spinning is essential for today's well-rounded skater!
With so many points available through spinning, what is important now is to learn that to SPIN - the basics from 'Foundation to Finish' and to SPIN with freedom is to feel the incomparable magic of skating… and it is FUN!

Our motto is: Every Spin Position counts! Every rotation that is presented in a strong spin can help your overall result in today's judging system and skating environment.

Learn to bring spins into a focus for your training, while developing an eye for what is essential to both practice and bring to your performance.

Develop your spin positions with style and consistency in this full day Master Class – and make spinning part of YOUR Skating Success™ plan!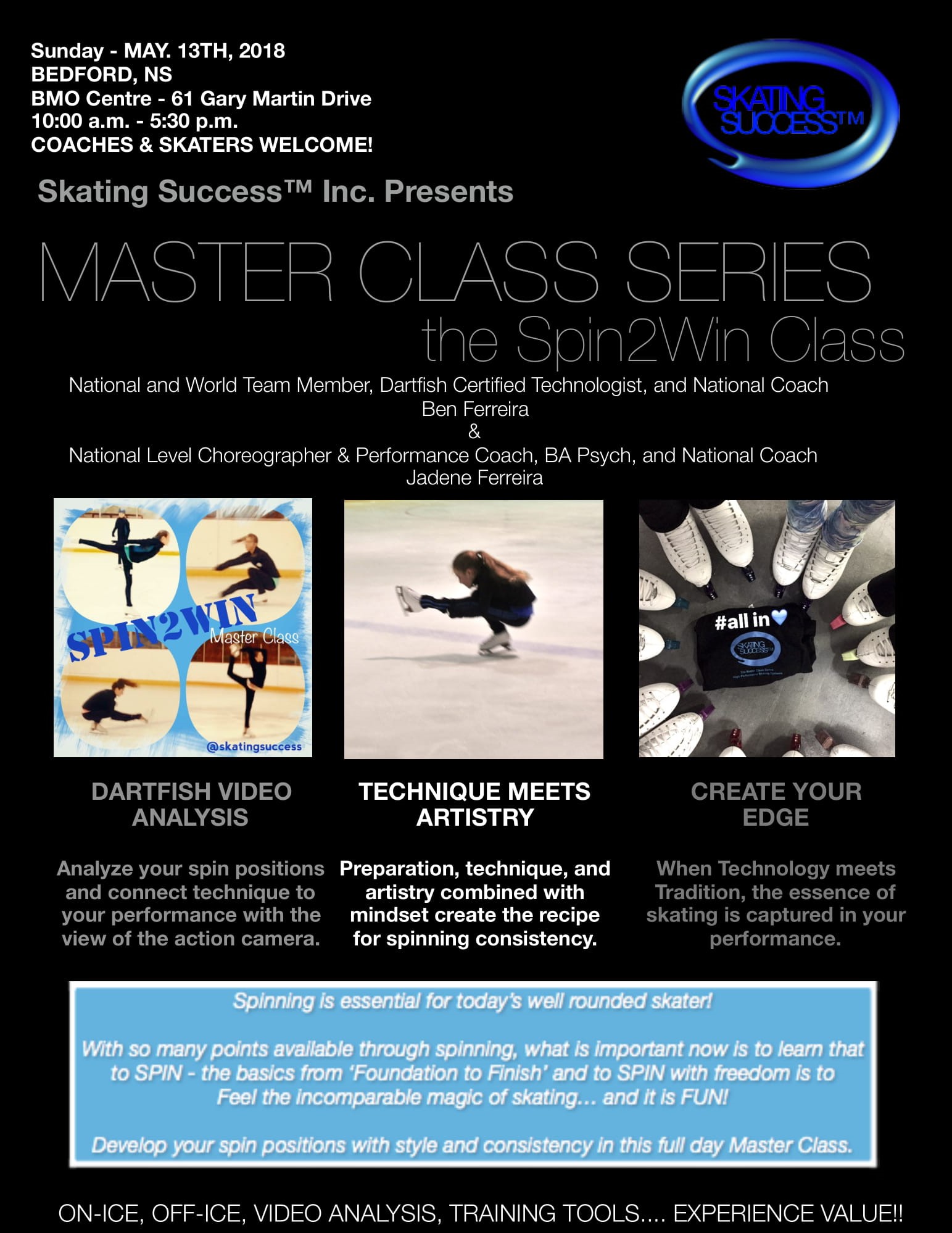 Just click the "registration" tab to join the class!